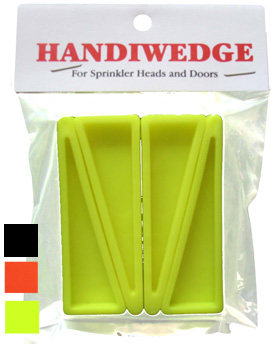 Item #: HW-4PK
Description: A four-pack of versatile Handiwedges.
The Handiwedge is a must for every fire fighter's helmet. This essential tool is perfect for shutting off water flow on wet sprinkler systems, and can be used to prop open doors during rescue operations. Choose from black or high-visibility yellow or orange.
Dimensions: 1″H x 3/4″W x 3 1/8″L
Made in USA.