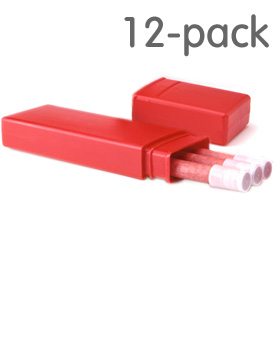 Item #: SAC-FC-3CASE
Description: Our popular 3-Flare Container in an economical 12 pack.
Our 3-Flare Container is molded from durable HDPE to resist wear and tear from tough use. Keep your flares dry, damage-free and ready for use. Complete with a snap-on top.
Holds three, 30-minute flares.
Made in USA.