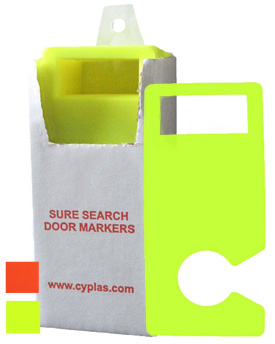 Item #: SAC-25PK-xxSQ
Description: The Door Marker with square cut in an economical 25 pack.
The Door Marker with an added square cut is perfect for hanging on rectangular-style door knobs to ensure that every room is searched during an evacuation. Available in orange or yellow.
These are blank markers with no text stamping.
Made in USA.